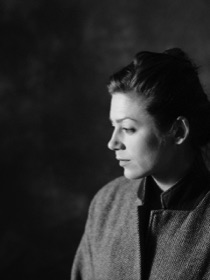 Jennie was born 1979 in Lidingö, Sweden and is an Actress. She was educated at the Stockholm Theatre High School in Stockholm during 2002-2006 (now-a-days restructured as Stockholm University of the Arts, UniArts) and is engaged by the Royal Dramatic Theatre in Stockholm since 2007. Year 2006 she did her movie debute in "Wallander - Jokern" and since then she has contributed as a leading acctress in a multitude of major movies ("Flickan som lekte med elden", "Gentlemen", All inclusive" to mention a few). Apart from theatre plays and movies, she has contributed as a leading acctress of several TV-series. In 2018 Jennie was nominated in the category The Best Female Acctress by The Golden Beatle Award in Sweden.
Jennie Silfverhjelm Official Website
** Text will be updated **
For further information about Jennie's commercial life and other engagements, please use the links below. Your password can be obtained by filling in the form with your details.
THIS WEBSITE IS UNDER CONSTRUCTION. COPYRIGHT AND ALL RIGHTS RESERVED 2019